Description:
Villa Nueva Golf Resort, designed by Aymerich Consulting, is located in Puerto Real and just a ten-minute drive away from the city of Cádiz, The 18 hole par 72 golf course is a Parkland course full of dog-legs, water hazards & large undulating greens, that will delight even the most demanding golfer. The 16th, 17th and 18th holes feature water hazards, which makes for a testing finish.Villa Nueva's beautifully designed course, set in peerless surroundings, is destined to become a benchmark among golfers. Tee Times Golf Agency has the best green fees offer you can find.
More Info ...
Details
Rates
Course Map
Location
Add to Shopping Cart
Details
18
72
6141m
5838m
5128m
n/a
n/a
n/a
Gents < 28 | Ladies < n/a
Facilities
n/a
Aymerich Consulting
n/a
Oliver Gunther
Byrce Barclay
Jose Salto
Information
n/a
n/a
Yes
Yes
Yes
n/a
n/a
Manual / Electric
Yes.
Yes. With Pro resident
No
n/a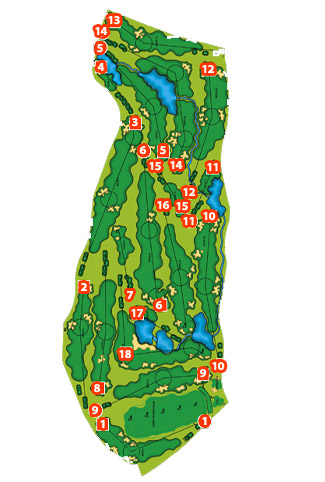 Directions:
Address: Villa Nueva Golf Resort, C/ Verbena. Urb. Villa Nueva, Golf Casa Club. Bario Jarana - 11115 Puerto Real, Cadiz
GPS:
Lat:
Lon:
Directions from:
Ok