Description:
The Vilamoura Old Course – Famous and favourite of many golfers, due to its special charm and charisma. Right after the first shot Vilamoura Old Course involves the players in is unique atmosphere, made of matured pine trees, and local fauna. Narrow tree-lined fairways, dog legs , medium-sized greens and a few bunkers are the challenges presented to the golf player at the Old Course. Opened in 1969, as the first Vilamoura golf course, and design by Frank Pennink , Vilamoura Old Course later redesign by Martin Hawtree in 1996, raising it to high levels of quality. A new club house and a large adjacent putting green was also build at the same time.Likewise, all Vilamoura golf courses, the Old Course complies also to the most strictly environmental practices in order to preserve is natural ground, and guarantee the most clean environment to all visitors.
More Info ...
Details
Rates
Course Map
Location
Add to Shopping Cart
Details
18
73
6254 m / 6879 yd
5913 m / 6504 yd
5086 m / 5595 yd
Bermuda Tifton 419
Bent Grass
Bermuda Tifton 419
Gents < 24 | Ladies < 36
Facilities
n/a
Frank Pennink|Redesigned by Martin Hawtree em 1996
Oceânico Golf, S.A.
Paulo Ferreira
Joaquim Sequeira
Armando Santos
Information
Everyday from 7:45am to 8:00pm
Everyday from 7:45am to 8:00pm
Yes
Yes
Yes
With Restaurant and Snack bar
n/a
Manual and Electric
Titleist
Resident professionals
Yes
Up to 17 years old
Tecnical
Rolling fairways and minor steep slopes
Several mainly on the back 9
Heavily with Umbrella Pines
If Essential
Only on the 4th
Pure Parkland
4th
Excellent traditional Algarve course, always in demand and good condition
Added Value:
1 Free in 8 and Up to 18% discount.
Minimum 3 rounds (18 holes rates only).

At D. Pedro Vilamoura golf courses.
Free Golf Shuttle from a selection of hotels.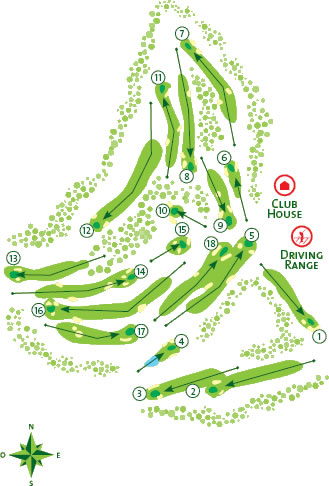 Directions:
If you are coming from Lisbon or Porto, take the A2 motorway in the direction of the Algarve and when you reach the A22 Via do Infante motorway head in the direction of Faro. Continue until the exit to Vilamoura, then continue straight on and at the traffic lights turn left on to the EN 125 in the direction of Faro. After a few kilometres, the entrance to Vilamoura is on your right.
Address:
GPS:
Lat:
Lon:
Directions from:
Ok