Description:
Santa Clara Granada golf course, designed by Enrique Canales Busquets has been created with respect for the natural environment of indigenous wildlife and vegetation, providing a fantastic meeting place for golf enthusiasts. Along its eighteen holes, a par 72 of 6.598 meters, you will enjoy a stimulating and unforgettable round that will make you want to stay with us. Santa Clara Golf Granada is specialized for its spacious and fast moving greens. The course has a large variety of obstacles, which offer you a big challenge and as a result it is the perfect design for every kind of handicaps. The course is highlighted by its third hole, a nonending par 5 of 550 meters, as well as its seventh, thirteenth and fourteenth, with 463, 544 and 521 respectively, which require golfers to make long and acute shots.
More Info ...
Details
Rates
Course Map
Location
Add to Shopping Cart
Details
18
72
6355m
6016m
5560m
n/a
n/a
n/a
Gents < 36 | Ladies < n/a
Facilities
n/a
Enrique Canales Busquet
D. Jose María Ramos Ducoy
Jose Ignacio Acosta Picado
D. Jorge Ruiz Ortega
D Pedro Montoro
Information
n/a
n/a
Yes
Yes
Yes
n/a
n/a
Electric /Manual
Yes.
Yes. With Pro residents
No
n/a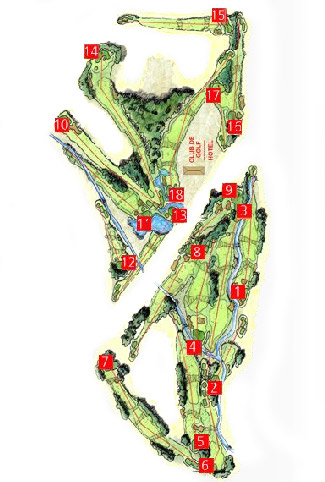 Directions:
Address: Avenida del Juncalillo s/n 18630 Otura, Granada
GPS:
Lat:
Lon:
Directions from:
Ok