Description:
San Roque Old Golf Course opened in 1990 and was designed by David Tomas in collaboration with owner Asahi Kanko. San Roque Old is an 18 hole, 72 par championship golf course consisting of 6134 metres with spectacular mountain views. The first 9 holes are characterised with Oak forests and the last 9 with difficult water hazards to avoid. You need to be accurate at San Roque Old due tight fairways and undulating greens. The golf course is always in perfect condition as the San Roque standard predicts.
More Info ...
Details
Rates
Course Map
Location
Add to Shopping Cart
Details
18
72
6311
6026
4874
n/a
n/a
n/a
Gents < n/a | Ladies < n/a
Facilities
n/a
Dave Thomas / Perry Dye
n/a
Guillermo Navarro
Santiago Muñoz
Richard Stillwell
Information
n/a
n/a
Yes
Yes
Yes
n/a
n/a
Manual / Electric
Yes.
Yes.
No
n/a
Added Value: 1 Free in 8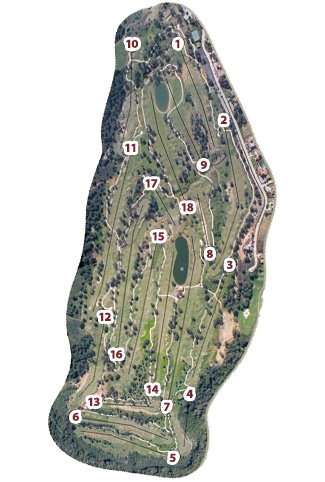 Directions:
6km from San Roque, 20km from Algeciras
Address: Urb. San Roque, N-340, Km. 127 11310 Sotogrande-San Roque, Cadiz
GPS:
Lat:
Lon:
Directions from:
Ok