Description:
Novo Sancti Petri ''Center'' golf course. Learn more about the golf course where Seve Ballesteros made his mark. The fairways of this golf course are flanked with pine and cork oak woods. From holes 5 to 13, the design of the 2001 course can be observed; from hole 10 onwards, the course extends over the cliff and offers panoramic ocean vistas. At holes 5 and 8 on the front nine and holes 14 and 16 on the back nine, water hazards come into play. Between these two sets of holes, many believe the 11th to have the best sea view of the entire resort, as the green requires a very perfect approach shot. Severiano Ballesteros has inscribed his name on six par-threes, six par-fours, and six par-fives, as well as an S-shaped bunker on the 18th hole.
More Info ...
Details
Rates
Course Map
Location
Add to Shopping Cart
Details
18
72
5846m
54206m
4553m
n/a
n/a
n/a
Gents < 36 | Ladies < 36
Facilities
n/a
Severiano Ballestros
n/a
Rafael Hernandez Alcal
Jose M
Francisco Betanzos Vidarte
Information
n/a
n/a
Yes
Yes
Yes
n/a
n/a
Manual / Electric
Yes
Yes. With Pro residents.
Yes
n/a
Added Value: Free transfers from some Iberostar Hotels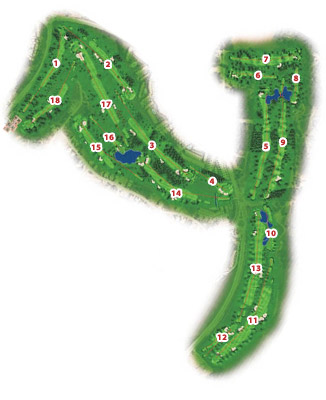 Directions:
11km from Chiclana de la Frontera; 50km from Jerez; 30km from C
Address: Golf Novo Sancti Petri Playa de La Barrosa - 11139 Chiclana de la Frontera Cadiz
GPS:
Lat:
Lon:
Directions from:
Ok