Description:
Quinta do Lago is pleased to declare a critical redesign of their North golf course, with the arrangements planned by Beau Welling in a joint effort with Paul McGinley, Ryder Cup captain. At Quinta do Lago North golf course , the greens, tees, bunkers , water and drainage system along with buggy paths all have been modified using the most recent advances and practices accessible to the world's best golf courses . Quinta do Lago North Golf course strategy will be addressed to make the golf course significantly more playable for all golfers while still being a challenging test for the better players. White Tee have increased distances wile the Yellows and Reds have shorter distances. A low cut Bermuda grass approach will be introduced around greens to create a endless options of recovery shot, to increased players satisfaction. The style of the fairway on the new Quinta do Lago North golf course will likewise fundamentally enhance through the presentation of a cool season harsh grass, the use of a brilliant scene bed, and the select planting of local grasses and example trees. All been done to provide a fantastic golf day to all players at Quinta do Lago North golf course. Enjoy
More Info ...
Details
Rates
Course Map
Location
Add to Shopping Cart
Details
18
72
n/a
n/a
n/a
Bermuda
Bent Grasss
Bermuda
Gents < 28 | Ladies < 36
Facilities
n/a
Beau Welling and Paul Mcginley
Quinta do Lago
n/a
Domingos Silva, Jason Hoyles
Paul O'Mahony
Information
Everyday from 8:00am to 8:00pm
Everyday from 8:00am to 8:00pm
Yes
Yes
Yes
Restaurant and Snack bar
With GPS
Manual and Electric
Rental and Purchase is Possible
Resident professionals
Yes
Up to 16 years old
Tecnical
Yes
Essential
12th beautifull par 4
12th and 18th
a few Pines Trees
Several
Excellent golf course,special after the renovation , again large slope greens
Added Value: 1 Free in 16 Players
Free Golf Shuttle (Minimum 4+ persons) - subject to availability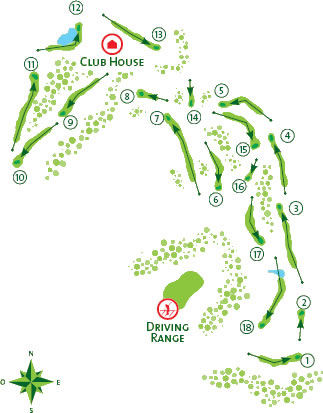 Directions:
National Road number 125, direction to Almancil. In Almancil, follow the signs to Quinta do Lago. Within Quinta do Lago, drive along the main road (Av. André Jordan), until roundabout nr.4; turn right and right again. Free parking, with vigilance service for private cars is available on the surrounding area of the Clubhouse.
Address:
GPS:
Lat:
Lon:
Directions from:
Ok