Description:
Palmares golf course, redesigned by Robert Trent Jones Jnr, is one the most spectacular golf courses in the Algarve, with views to die for, over the bay of Meia Praia, in Lagos! A player will find a mixture of Parkland and Links all designed to require greater skill to any class of player. The greens on Palmares golf course are large and very sloping and players have to face a few blind shots to them. Some people consider Palmares golf course to be designed for buggies, not for golfers who like to walk the golf course and appreciate it, but please take the time to appreciate the colourful local flora on your way and don't loose concentration for the critical shots.
More Info ...
Details
Rates
Course Map
Location
Add to Shopping Cart
Details
27
72
5961 m / 6557 yd
5614 m / 6175 yd
5020 m / 5522 yd
Bermuda 419
Bent Grass Alpha
Bent Grass Alpha
Gents < 28 | Ladies < 36
Facilities
n/a
Robert Trent Jones Jr
Six Investimentos Turisticos SA
Antonio Pinto Coelho
Ben Frost and Gregory Lassak
Joel Nunes
Information
Everyday from 7:00am to 8:00pm
Everyday from 7:45am to 8:00pm
Yes
Yes
Yes
With Restaurant and Snack bar
n/a
Manual and Electric
Callaway
Resident professionals
Yes
Up to 17 years old
Tecnical
Gradual sloping fairways.
Mostly Parkland, and Praia Loop offers 6 holes of pure links
Yes
14th
Only two holes. 3rd Hole Par 3, and 6th par 5 at Lagos loop
Strenght and directions of wind very important for club selection
Nice mixture of holes, great views over Alvor bay .
Added Value: 1 Free in 8 (only valid in 18 Holes rate) Free buggy on Early Bird and Twilight rates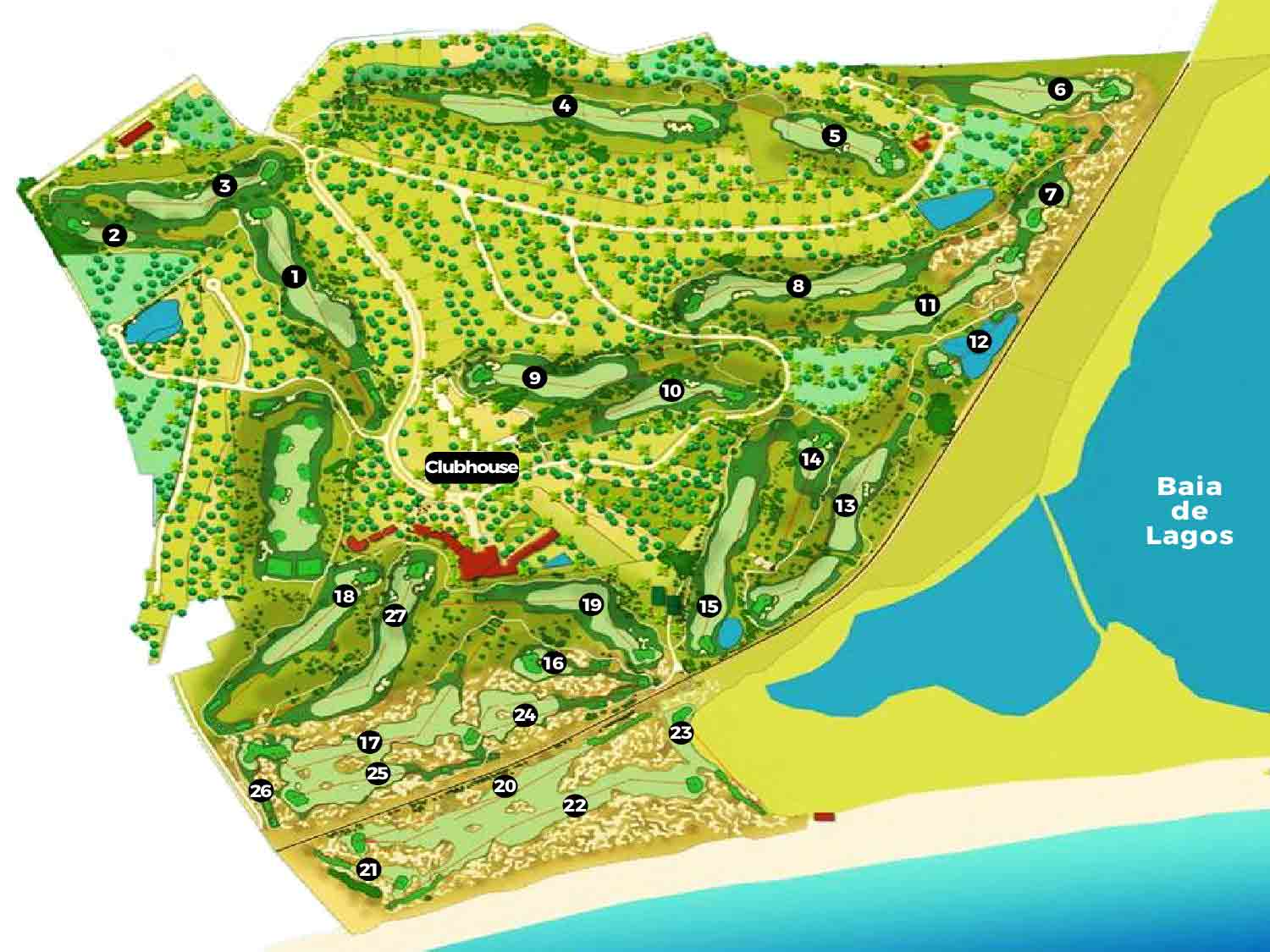 Directions:
Address:
GPS:
Lat:
Lon:
Directions from:
Ok