Description:
Oitavos Golfe lies within the Sintra-Cascais Natural Park. It is set among pine woods and reforested dunes, in an area of great natural beauty. Being a seaside golf course, the ocean view is present all the time, although some of the more fantastic scenery come from the Sintra mountains and Cabo da Roca the Europe's most western point in Europe.
Hills has maintained and preserved the unique caracteristics of the land. The environmental certification was done in cooperation with Audubon International, an American environamental association.
The sustainability of the resources is the prior objective, and because of that the flora and fauna peculiar to the region are strictly protected, being some areas closed to people and machines.
Quinta da Marinha Oitavos Golfe is the 1st Golf Course in Europe and the 2nd in the Word being recognized as a Certified Signature Sanctuary - Gold. It is already set as one of the best golf courses in Europe, where a non stress round of golf can be played all year round.
More Info ...
Details
Rates
Course Map
Location
Add to Shopping Cart
Details
18
71
6303 m / 6933 yd
5809 m / 6390 yd
4620 m / 5082 yd
Bermuda (Tifton 419)
Penn Cross A1
Bermuda (Tifton 419)
Gents < 28 | Ladies < 36
Facilities
n/a
Arthur Hills
Quinta da Marinha Sociedade de Empreendimentos Desportivos, S. A.
Frederico Champalimaud
Philip A'Court, Luís Archer Cameira
Miguel Champalimaud
Information
Everyday from 7:45am to 8:00pm
Everyday from 7:45am to 8:00pm
Yes
Yes
Yes
With Restaurant and Snack bar
Without GPS
Manual and Electric
Full Set
Resident professionals
Yes
Up to 18 years old
Tecnical
Added Value:
Groups of 8 or more
- 10% Discount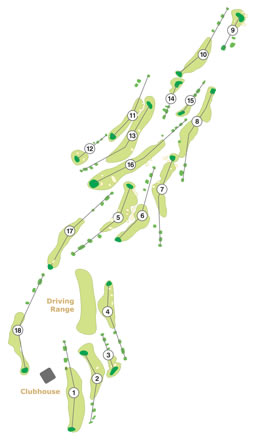 Directions:
From Lisbon take the A5 motorway until the very end of the road and then follow the traffic into Birre and to Torre. Then follow the signs to Quinta da Marinha and the actual course. From Cascais take the coastal road west to Guincho. After leaving Cascais you will find Quinta da Marinha on the right hand side and the directional sign for the course.
Address:
GPS:
Lat:
Lon:
Directions from:
Ok