Description:
Monte Rei Golf Course is an amazing design from Jack Nicklaus and is a truly unique golf course where you will find the whole experience, one to remember. It's a slightly hilly golf course so Monte Rei include a complementary buggy on all green fees proposed. The fairways are generous and the golf course boasts excellent fast, huge, beautiful greens. You will need to avoid the many sand traps and be very attentive to your putting. Monte Rei golf course would suit players with medium or low handicaps and is a very friendly course for ladies enabling them to enjoy a shorter distance with 1185m difference between the red and yellow tees. Monte Rei is a unique golf course with beautiful views over the hills and atlantic ocean. From the moment you arrive the service is amazing, you will be greeted at your car by a golf caddy, provided with valet parking, taken to the check in and your clubs put immediatley on your buggy which has complementary water and tees. Guests are escorted to the practice facilities and the 1st tee where fresh fruit is provided. At the end of play you are met by the ranger who will give you with a personally inscribed bag tag and during the game you will be given cold towels in the summer and frequently visited by the well stocked buggy bar. Monte Rei golf course offers the best service in Portugual.
More Info ...
Details
Rates
Course Map
Location
Add to Shopping Cart
Details
18
72
6567 m / 7224 yd
6030 m / 6633 yd
4845 m / 5330 yd
Bermuda
Bermuda
Bent Grass
Gents < 24 | Ladies < 32
Facilities
n/a
Jack Nicklaus
Cacela Golfe Lda.
Darren Griffiths
Stuart Martin
Joao Goulao
Information
Everyday from 7:00am to 7:00pm
Everyday from 7:00am to 7:00pm
Yes
Yes
Yes
With Restaurant and Snack bar
With GPS
n/a
Callaway
Resident professionals
Yes
Up to 16 years old
Tecnical
Rolling Fairways with several elevated tees
On several holes
Very on elevated tees and open fairways
Inc in Green Fee
Designed wonderfully for cutting off or laying up?
Yes
Hard to choose one of several great holes
The best golf course in Portugal or Spain , a delicious experience for special ocasions
Added Value: - Free Shared Buggy
- Free Driving Range - 1 hour before play
- No pairing up of players
- Monte Rei bag tag
12 minutes interval Tee Times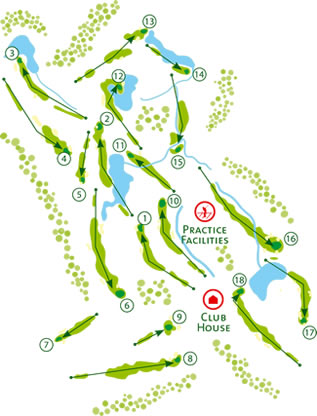 Directions:
From Faro take the A22 in the direction of Spain, exit the A22 at the Tavira junction, follow signs to Tavira, and at the main roundabout on the N125 road take 3rd exit in the direction of VRS. Antonio, after 11 km you will see a large blue sign on the left hand side of the road indicating to turn left for Monte Rei Golf & Country Club; follow signs through the quaint village of Santa Rita and then pick up the directional signage to the Monte Rei golf course.
Address:
GPS:
Lat:
Lon:
Directions from:
Ok