Description:
Golf Maioris is only 15 minutes from Palma, in privileged surroundings, very close to the sea. The exclusive golf course, 72-par challenge is splendid, different, attractive and varied. A full service with parking area, specialised shop, cafeteria, bar and restaurant so that you can spend a great day with your friends and family. The 7,000 yard, par 72 championship standard course has been built to cope with the demands of a hot Spanish summer and remain in excellent condition all year around. The layout has been carved between pine, olive and carob trees in a classic Mallorcan landscape. Golfers will enjoy the challenge of a course that features four lakes and two island greens.
More Info ...
Details
Rates
Course Map
Location
Add to Shopping Cart
Details
18
72
6356m
6026m
5301m
n/a
5301m
n/a
Gents < n/a | Ladies < n/a
Facilities
n/a
Romeo Sala & Dieter Cabus
Mr. Juan José Hidalgo Acera
Mr. Hector Llanza
n/a
n/a
Information
n/a
n/a
Yes
Yes
No
n/a
n/a
n/a
n/a
n/a
Yes
n/a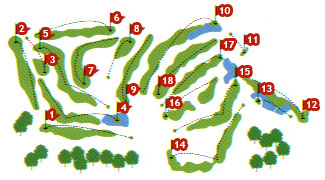 Directions:
15 minutes from the centre of Palma, near Es Arenal.10km from the airport.
Address: Maioris Golf Course, Ctra. Cap Blanc, Km 6,3. Maioris. 07609 Llucmajor. Mallorca
GPS:
Lat:
Lon:
Directions from:
Ok