Description:
The Valle Guadiana Links course is located at the left bank of Guadiana River's mouth, which serves as a border between Spain and Portugal. Being integrated into a Nature Reserve, its special idiosyncrasy gives a freeing and relaxing effect, different from the rest of the golf courses nearby. Valle Guadiana Links is a superb riverside parkland course with a real links feel. Just 2 kilometers from the highway connecting directly with Seville and Portugal (A-49). Valle Guadiana Links Golf Club is part of the Costa Esuri Urbanization, in the city of Ayamonte, in the heart of the Spanish Algarve
More Info ...
Details
Rates
Course Map
Location
Add to Shopping Cart
Details
18
72
6230 m
5832 m
5337 m
Bermuda Princess
Agrostis L93
Bermuda Princess
Gents < 28 | Ladies < 36
Facilities
n/a
Mr. José Canales
Aymerich Golf Club
Mr. Ignacio Santiuste Ruiz
Mr Christopher Truter
n/a
Information
Everyday from 7:00am to 7:00pm
Everyday from 7:00am to 7:00pm
Yes
Yes
Yes
With Restaurant and Snack bar
Without GPS
Manual and Electric
Standard
Resident professionals
No
Up to 16 years old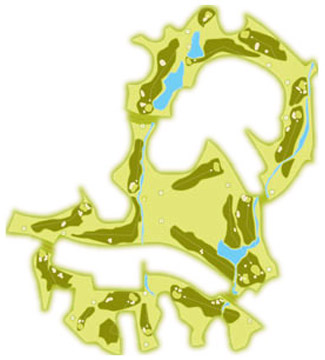 Directions:
Take the exit 131 of the A-49, towards Ayamonte North (Ayamonte Norte). You will see on your left hand side the Fadesa Sales Office. Keep staright 1 kilometer, and you will get to the club.
Address: A49 Sevilla-Portugal km 131. Urb:Costa Esuri 21400 Ayamonte, Huelva
GPS:
Lat:
Lon:
Directions from:
Ok