Description:
The design of Golf Park Mallorca golf course is signed by the renown Nicklaus Design company. In the world of golf, Jack Nicklaus is synonymous with success. Golf Park Mallorca is an 18 holes course Par 71, on an estate without alterations in the field. The natural vegetation composed of pines, wild olive trees, carob-trees and bushes have been accordingly taken care of in order to provide the player with the natural environment of the island. This, together with the absence of buildings along the course involve the player in an integral golf zone.
More Info ...
Details
Rates
Course Map
Location
Add to Shopping Cart
Details
18
71
6027m
5546m
5074m
n/a
4630m
n/a
Gents < 36 | Ladies < 36
Facilities
n/a
Jack Nicklaus
n/a
Michael Hellwig
Georges Oosterlynck
Pablo Morán
Information
n/a
n/a
Yes
Yes
Yes
n/a
n/a
n/a
n/a
n/a
Yes
n/a
Added Value: Special rates for groups of 12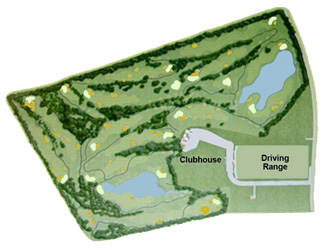 Directions:
Just 9 km from Palma and 10km from the airport, Golf Park Puntiró is situated in oneof the most peaceful areas of the island, void of any buildings.
Address: Golf Park Puntiró, S`Estanyol de Puntiró, Cami Vell de Sineu km. 9,45, Palma de Mallorca - E-07198 Mallorca
GPS:
Lat:
Lon:
Directions from:
Ok