Description:
El Paraiso Golf course was designed in 1973 by Gary Player and is one of the most established golf courses on the Costa del Sol. Set out in the peaceful El Paraiso valley with the backdrop of the majestic 'La Concha' mountain to the north and the sparkling Mediterranean to the south, El Paraiso has the envious reputation of not only providing one of the best championship golf course layouts on the coast, which draws players back time and time again but also being the friendliest international club too.
More Info ...
Details
Rates
Course Map
Location
Add to Shopping Cart
Details
18
71
6124m
5912m
4998m
n/a
n/a
n/a
Gents < 28 | Ladies < 36
Facilities
n/a
Gary Player
Tony Miles
Estelle des Georges
Daniel Westermark
John Wallace
Information
n/a
n/a
Yes
Yes
Yes
n/a
n/a
Electric / Manual
Yes.
With Pro resident
No
n/a
Added Value: 1 Free in 12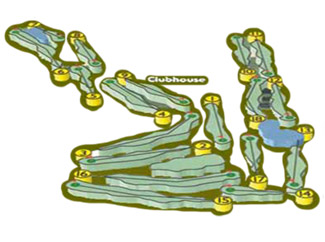 Directions:
Situated between San Pedro de Alcántara and Estepona at Benavista, 14km from Marbella and less than one hour drive, from Málaga airport or Gibraltar
Address: El Paraiso Golf Club Ctra. Cádiz - Málaga, Km. 167 - 29680 Estepona, Malaga
GPS:
Lat:
Lon:
Directions from:
Ok