Description:
Castro Marim golf course takes its name from the small village located close to the Spanish border. A high and hilly course where a buggy is recommended. 27 holes in total each 9 named Grouse, Guadiana and Atlantico. Not a very long course with good greens. Castro Marim would suit players of all standards and it suits most ladies game on the Guadiana enabling them to enjoy a shorter distance with 516m between the red and yellow tees. The Grouse has 352m and the Atlantico the least friendly with 200m. A nice golf course with great views due to its high location. Perfect for playing whilst on vacation.
More Info ...
Details
Rates
Course Map
Location
Add to Shopping Cart
Details
27
71 or 72
7832 m / 8615 yd
4942 m / 5436yd
7123 m / 7835 yd
Bermuda
Penn A4
Bermuda
Gents < 36 | Ladies < 36
Facilities
n/a
Terry Murray
Algarvelux, Lda
António Cavaco
David Holder
Luis Fialho
Information
Everyday from 7:30am to 8:00pm
Everyday from 7:30am to 8:00pm
Yes
Yes
Yes
With Restaurant and Snack bar
Without GPS
Manual & Electric
Full Set
Resident professionals
Yes
Up to 17 years old
Tecnical
Very hills and valleys, but quite short in length
Majority of Par 4's and 5's
Trees come into play mainly on the original 18 holes Guadiana & Atlantic
The new 9 ''Grouse '' is affected more by windy conditions
Essential hard to walk
Very few, but all can be seen when approaching
Parkland Course
9th on Atlantic course a spectacular par 5
Course Rating and Slope Rating depending on combination of holes
Added Value: 1 Free in 8 plus reduced rates for groups from 8 & 12
Not valid for 2 & buggy, 1 & buggy and Twilight
Except in February, March & October and Green with buggies included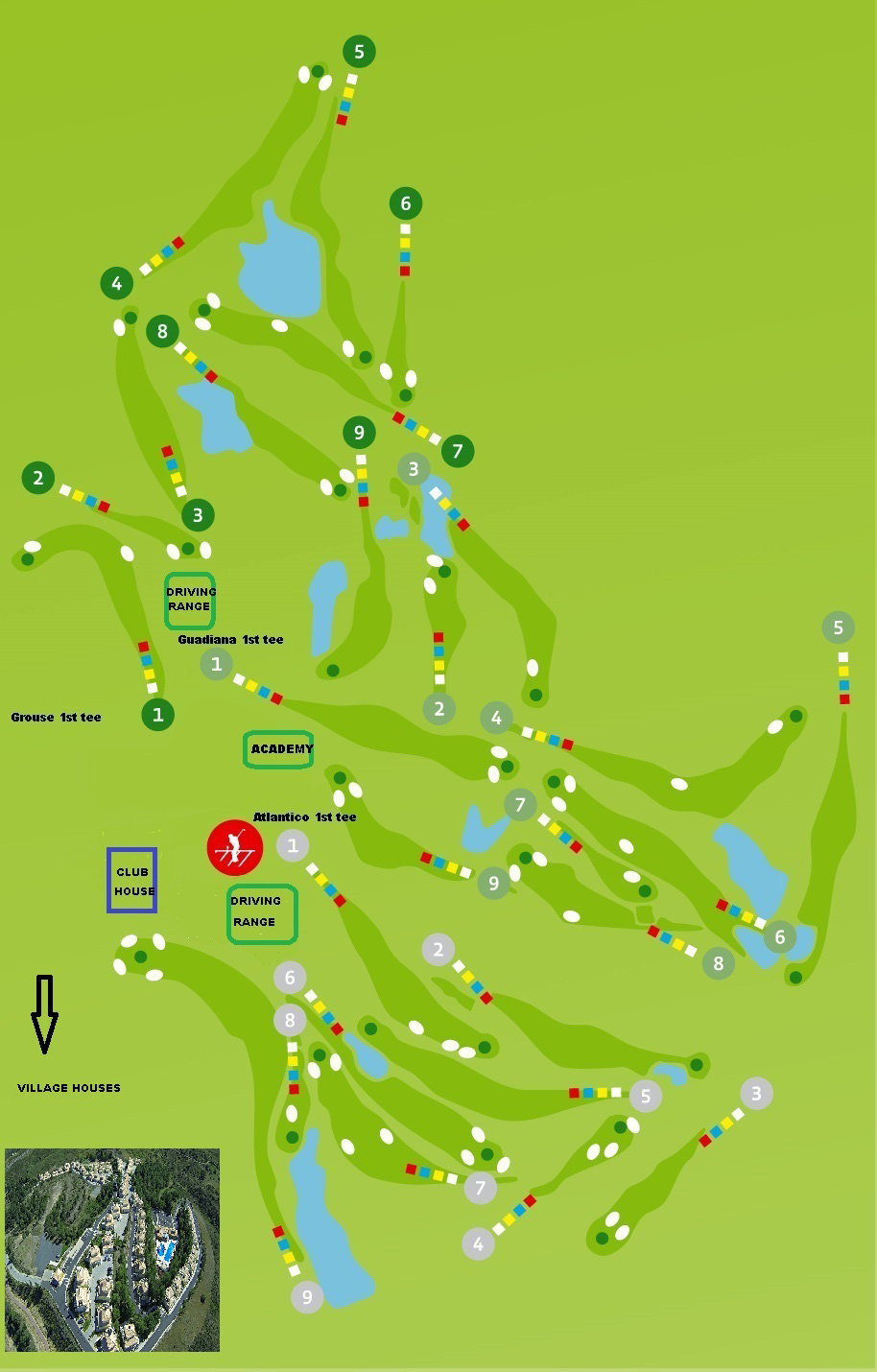 Directions:
Via Infante (A22) - Take Castro Marim Exit-17 on the far east end of the Algarve before you arrive at the River Guadiana bridge. Immediately turn left back under the Via Infante in a northern direction. About 1 km later at the top of a rise on the left hand side is the entrance to the course.
Address:
GPS:
Lat:
Lon:
Directions from:
Ok