Description:
Cabopino Golf course, only opened in 2000, grants you wonderful views over the surrounding landscape, the sea and the mountains. It is convenietly placed as regards transport and facilities making this golf course easy to reach The Cabopino area of the coast is one of the most picturesque. With its quaint port, white sand dune-filled beach and lush green pine forests, you can't help but fall in love with it. The Cabopino Golf Club has a similar effect. Designed by little-known Spanish architect Juan Ligues, this 18-hole, par-71 golf course is short but very tight in places. This charming course will not only test your golfing skills but thanks to some strategically placed hazards, it will also test the patience to the limit. The clubhouse sits on top of a hill overlooking the Mediterranean Sea.
More Info ...
Details
Rates
Course Map
Location
Add to Shopping Cart
Details
18
n/a
n/a
5193m
4467m
n/a
n/a
n/a
Gents < 28 | Ladies < 36
Facilities
n/a
Juan Ligues Creus
Etor Zubizarreta
Eliat Pérez
Francisco Navarro
IDM
Information
yes
yes
No
No
No
yes
with GPS
yes
yes
yes
No
n/a
Added Value: GROUPS OFFER: 1 player free included every 12 (maximum 2 Players free in each group). Golf Professionals are included in this offer.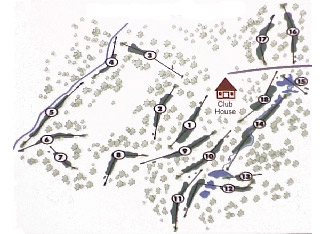 Directions:
Address: Urbanizacion Artola Alta, CN-340, km 194 29600 Marbella, Málaga
GPS:
Lat:
Lon:
Directions from:
Ok