Description:
Belas club the golf, designed by the prestigious American architect Rocky Roquemore, is a ''Championship Golf Course'' with an exceptional layout, due to some fairways and greens deployed in deep valleys that offers unforgettable panoramic views and stunning scenery. A meeting point with nature. Being only 20 minutes from center of Lisbon by car. Belas Country Club's golf is the first golf course in Europe to have an ISO flag and the first in Portugal and in the Iberian Peninsula to have GEO (Golf Environment Organisation) certification, an international distinction of great notoriety, establishing an exemplary relationship with its partners.
More Info ...
Details
Rates
Course Map
Location
Add to Shopping Cart
Details
18
72
6112
5762
4644
Penn Eagle
Penn Cross
Penn Eagle
Gents < 28 | Ladies < 36
Facilities
n/a
Rocky Roquemore
Planbelas – Sociedade Imobiliária S. A..
Paul Saunders
Keith Barrett
Lourenço Vaz Pinto
Information
From 7:30am to 6:00/8:00pm
From 7:30am to 6:00/8:00pm
Yes
Yes
Yes
With Restaurant and Snack bar
Without GPS
Manual
Hippo
Resident professionals
Yes
Up to 18 years old
Tecnical
yes
Yes
on a few holes
Offer a greenfee + transfer , airport/golf / hotel , or return
Added Value: Green fee, valid for the day, Play 2nd Round upon availability.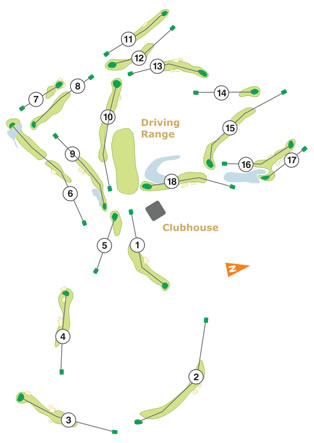 Directions:
Head for the A9 motorway and exit from this at Belas. Follow the signs to the N 250. At the T-Junction turn to the right over a small bridge and follow direction signs to the course.
Address:
GPS:
Lat:
Lon:
Directions from:
Ok