Description:
Designed by Landmark, creators of PGA West, Palm Beach Polo and the Ocean Course at Kiawah Island the Arcos Gardens Golf Course in Andalucia, Southern Spain has been developed as a challenge to professionals, whilst providing an enjoyable experience for amateurs.We are also very proud to be the chosen golf course and golf resort in Andalucia for both the Swedish Golf Federation and the English Golf Union for their winter training facility.With five - six tees on every hole and strategically located bunkers and lakes, the course creates a variety of challenges for players.The course has wide, forgiving fairways yet still manages to place a premium on accuracy as you approach the greens. Surrounded by a vast array of wildlife and plants, with views across the countryside to surrounding lakes and the cliff-top town of Arcos de la Frontera, a round of golf at Arcos Gardens is a true pleasure for all players.
More Info ...
Details
Rates
Course Map
Location
Add to Shopping Cart
Details
18
72
6273m
5765m
4756m
n/a
n/a
n/a
Gents < 28 | Ladies < 36
Facilities
n/a
Landmark Spain
n/a
Ashley Northridge
Martin Brännström y Pablo Marza
D. Lorenzo Basco
Information
Yes.
n/a
Yes
Yes
Yes
n/a
n/a
Yes
Yes.
Yes. Prices from 40€ - packages and courses available
No
n/a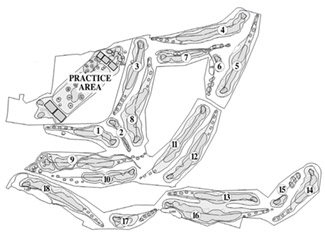 Directions:
Address: Carretera de Algar Km 3,5 11630 Arcos de la Frontera Cádiz Spain
GPS:
Lat:
Lon:
Directions from:
Ok