Description:
The Almenara Golf course was designed by Dave Thomas. The three courses, Los Lagos, Los Pinos and Los Alcornoque boast an impressive 27 holes in total, with fairways winding through breath-taking landscapes consisting of deep bunkers, two large lakes as well as pine and cork trees. The beauty of Almenara golf course lies in the fact that golfers can enjoy up to three different 18-hole combinations, all with a par of 72, providing a challenge for even the most experienced of players
More Info ...
Details
Rates
Course Map
Location
Add to Shopping Cart
Details
27
108
6221m
5795m
4798m
n/a
n/a
n/a
Gents < 28 | Ladies < 36
Facilities
n/a
Dave Thomas
n/a
Jordi Caralt
Santiago Pineda
Javi Gutierrez
Information
n/a
n/a
Yes
Yes
Yes
n/a
n/a
Manual / Electric
Yes.
Yes. With Pro resident
Yes
n/a
Added Value:
1 Free in 8 players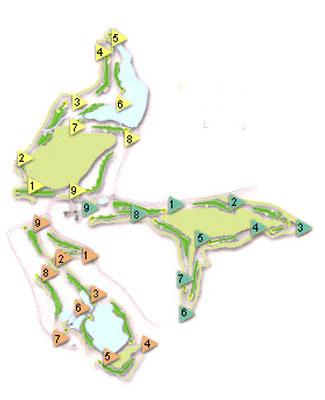 Directions:
Address: Almenara Hotel-Golf, Avda. Almenara 11310 Sotogrande, Cádiz
GPS:
Lat:
Lon:
Directions from:
Ok