Description:
Alboran Golf course is surrounded by an unequalled semi-desert landscape, the 18-hole Championship Golf course was opened in the first half of 2005. The golf course has a 6,278-metre long, 18-hole par-72 Championship course, a large practice course and various training areas which act as a Golf School. It's design has achieved an important balance between the different holes, both in terms of length and the design and location of the various elements which make up the course (bunkers, streams, lakes, etc.) and has created a round which is fun to play and challenging, and where you could find yourself put to the test on each and every one of the holes. The 66 bunkers are strategically located along every single hole, and golfers will need real concentration all the way round. The golf course also has two large lakes situated on the first 9 holes which, apart from regulating the irrigation of the course, also have a direct impact on both the game itself and the beauty of the surroundings.
More Info ...
Details
Rates
Course Map
Location
Add to Shopping Cart
Details
18
72
6278m
5956m
5371m
n/a
n/a
n/a
Gents < 36 | Ladies < 36
Facilities
n/a
Ramón Espinosa
n/a
José Espinosa
Daniel Parron
Francisco Sanchez
Information
n/a
n/a
Yes
Yes
Yes
n/a
n/a
n/a
Yes. Full set
Yes. With Pro resident.
Yes
n/a
Added Value: Free trolley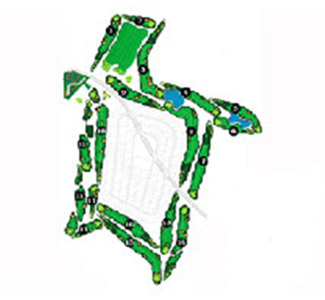 Directions:
Address: Alborán Golf, C/ Juegos de Barcelona s/n Urb. El Toyo 04131 Retamar, Almeria
GPS:
Lat:
Lon:
Directions from:
Ok