Description:
The course design is incredibly spectacular and something far out of the ordinary with more than 100 bunkers, 6 big lakes and a big number of natural ravines which all together makes playing the course an unforgettable experience. With the sharp Aguilón Mountains as a back drop and the breathtaking views of the Pulpí Bay and the challenging design with unique golf holes that players of all levels are guaranteed to remember, this is probably the hottest newcomer among Spanish courses.This magnificent 18-hole course, par 70, offers a unique experience for golfers of all levels. The signature hole, although not the only one, is probably the Par 5 14th, with 454 metres from Yellow, where the green sits on top of a wall. Throughout the course most holes have five or six tee boxes with some up to seven and the least being four.
More Info ...
Details
Rates
Course Map
Location
Add to Shopping Cart
Details
18
70
6074m
5573m
4331m
n/a
n/a
n/a
Gents < 36 | Ladies < 36
Facilities
n/a
Global Golf
Enrique Madan Rodriguez
Jose Javier Serrano
Colin White
Rafael Perez Cazorla
Information
n/a
n/a
Yes
Yes
Yes
n/a
n/a
Electric / Manual
Yes.
With Pro resident
No
n/a
Added Value:
10% Discount
for greenfees booked 3 months before travel.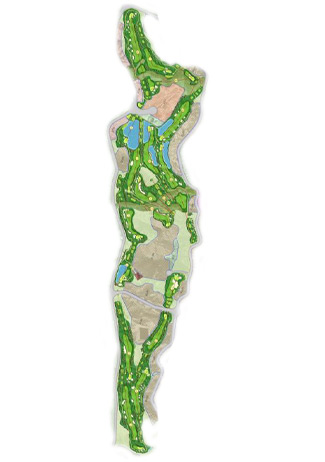 Directions:
From the AP-7, take the exit for Pulpi, in the direction of Terreros, on the A-350. After 10 km you will pass through Jaravía, at the first round-about turn right and you will enter Urbanisation Mundo Aguilón.· From the coast, on the M-332, from Vera to Águilas, take the exit for Pulpí. After 1km, at the first round-about, turn left into Urbanisation Mundo Aguilón.
Address: Urbanización Mundo Aguilon Pilar de jaravia, Pulpi, Almeria 04648
GPS:
Lat:
Lon:
Directions from:
Ok