Description:
Añoreta Golf is the first 18-hole golf course to be built to the east of Malaga.The Añoreta Course was designed by the famed Ryder Cup Champion José María Cañizares. The par 72 has a longitude of 6,016 metres for professionals and 5,833 for amateurs.Añoreta first opened in 1990. Añoreta golf course is a good challenge for players of every level. Añoreta golf has a pleasant design surrounded by trees and water that enhance the natural beauty. The 7th hole has sea views. The 17th hole par 3, surrounded by a large lake and spectacular green. The 18th hole golf course will captivate you with its beauty. Its abundant vegetation and all the water increase Añoretas natural charm.
More Info ...
Details
Rates
Course Map
Location
Add to Shopping Cart
Details
18
72
6016m
5833m
4991m
n/a
n/a
n/a
Gents < n/a | Ladies < n/a
Facilities
n/a
Jose Maria Canizares
Vicente Marín López
Maria Murillo de la Cuadra
Antonio Lastre, Sergio Rodriguez, Valle España.
Alberto Ramirez
Information
n/a
n/a
Yes
Yes
Yes
n/a
n/a
Electric / Manual
Yes. Available upon request
Yes. With Pro resident
No
n/a
Added Value: 1 Free in 8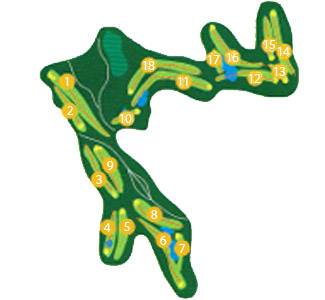 Directions:
Address: Avenida del Golf, 2973 Rincón de la Victoria, Malaga
GPS:
Lat:
Lon:
Directions from:
Ok